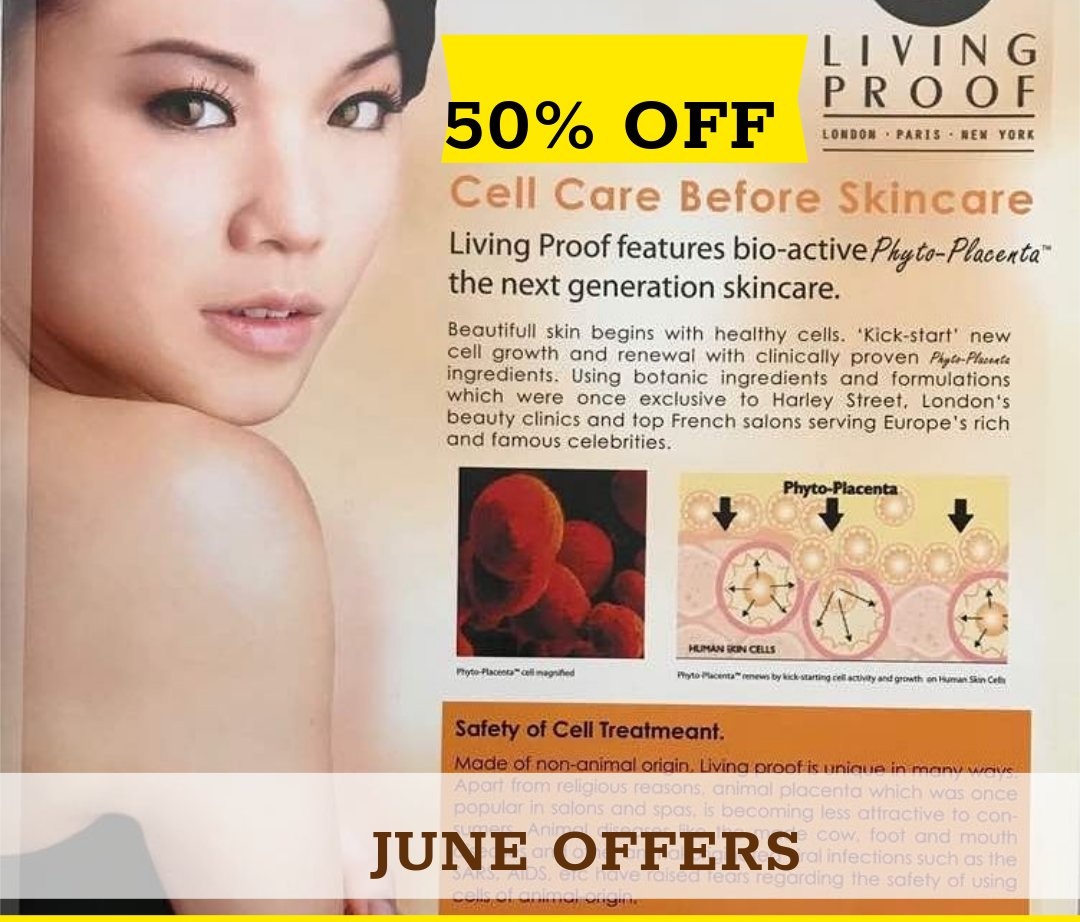 Living Proof has many benefits to skin. The product itself believes in taking care of cells first which is the building block of our skin. The deep treatment of the cells will nurture healthy growth and a finally a clearer and brighter complexion.
Lets us all look at the types of skins and the treatment they need:-
Dry Skin
Almost invisible pores
Dull, rough complexion
Red patches
Your skin is less elastic
More visible lines
Oily Skin Type
You may have:
Enlarged pores
Dull or shiny, thick complexion
Blackheads, pimples, or other blemishes

Normal Skin Type
Not too dry and not too oily, normal skin has:
No or few imperfections
No severe sensitivity
Barely visible pores
A radiant complexion
The ultimate goal is to attain a normal skin with radiant complexion. As we know hydration is an important factor in attaining the goal , however we are sometimes to busy and tied up to measure the amount of liquid intake per day. Daily skin care routine should include hydration and that starts off with the best choice of cleanser. Mild and soothing to the skin should be the first choice.